About Owl Labs
Remote collaboration is today's reality, but Owl Labs believe it's so much more. Working from anywhere (WFA) allows us all to thrive — opening perspectives and creating new opportunities in our work and our lives. That's why they're building the most revolutionary collaboration technology the world has ever seen.
360° Video Conferencing
Premium 360° camera, mic, and speaker that creates the most immersive meeting experience for hybrid teams.
Whiteboard Cameras
Dedicated whiteboard cameras that enable remote participants to clearly and easily view the meeting room's whiteboard.
Expansion Microphones
For larger conference rooms, the Owl Labs Expansion Mic extends audio pick-up range by 8 more feet, up to 26 feet around the Meeting Owl.
Mobile Camera Mounts
The tripod can be carried from room to room as needed and helps ensure that distributed teams can see and hear everyone in virtually any meeting room.
Featured Products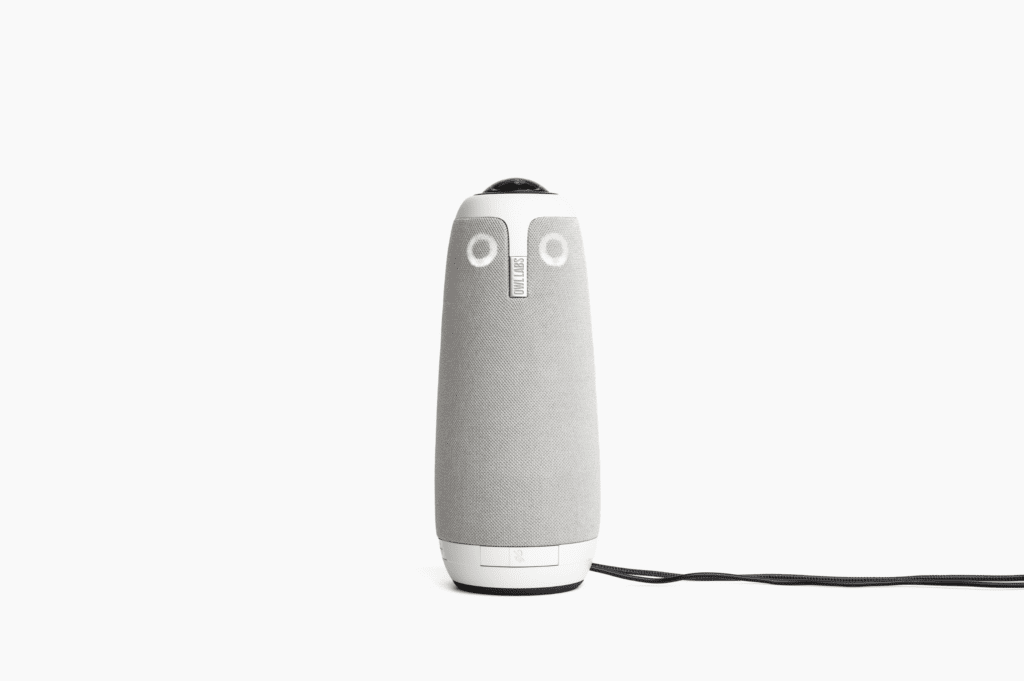 Meeting Owl 3
Premium 360° camera
See and hear everything with 360° in-room video and audio and the upgraded Owl Intelligence System (OIS™) that uses computer vision to automatically focus on whoever is speaking
Contact Us to Buy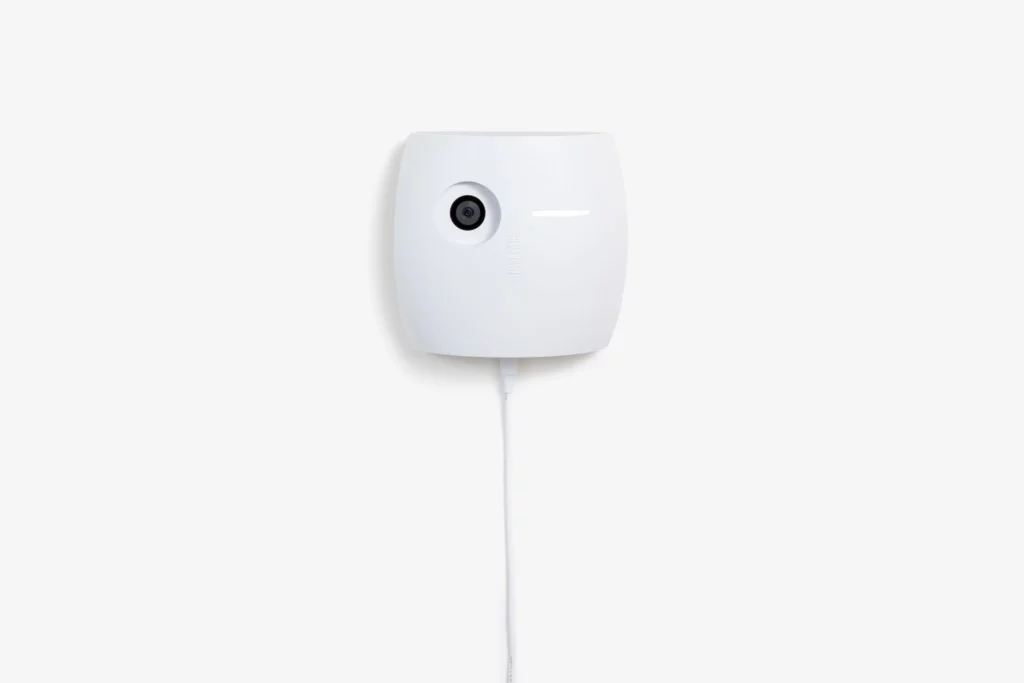 Whiteboard Owl
Dedicated whiteboard camera
Dedicated whiteboard cameras that enable remote participants to clearly and easily view the meeting room's whiteboard. No more swiveling a laptop around to show remote participants what's being written and brainstormed, only for them to need to lean close to their webcam in an attempt to read the board.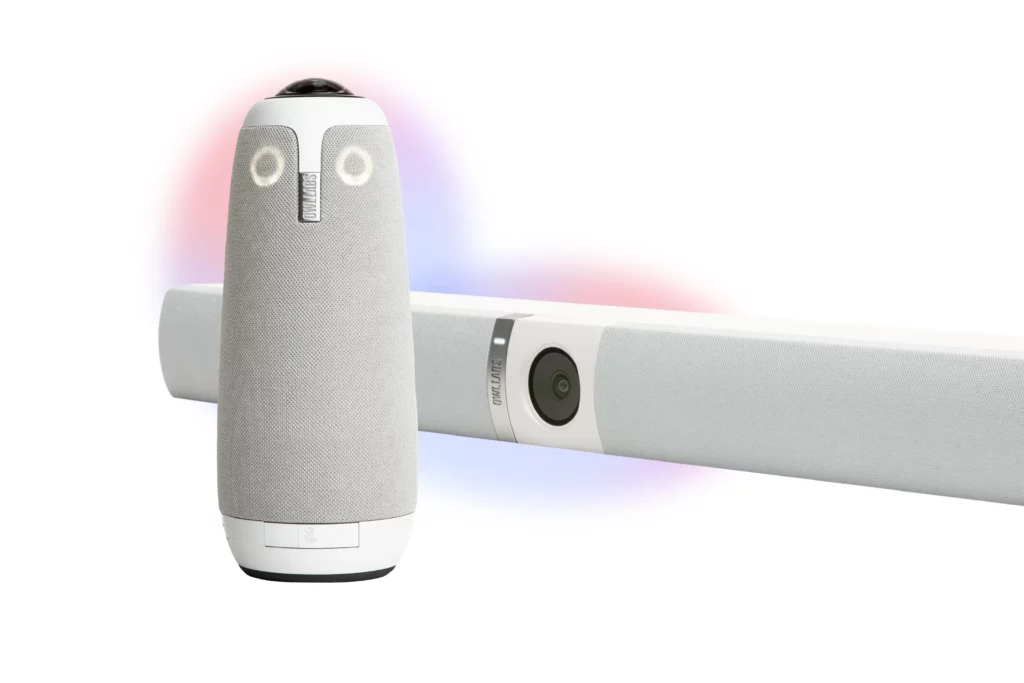 Meeting OwL 3 + Owl Bar
Ultimate duo for 360° collaboration.
The Meeting Owl 3 and Owl Bar team up to capture all angles of the room and share the best view of in-room participants, no matter where they're seated. In rooms where people are facing the screen and each other, this duo makes sure everyone's faces are always visible, so remote participants don't miss a thing.
Contact Us to Buy
How to Set Up Your Owl Bar + Meeting Owl
Learn how to set up your Meeting Owl 3 + Owl Bar with this easy step-by-step tutorial.
Meet the Owl Bar
Introducing the Owl Bar: our 4K front-of-room video bar that pairs with the Meeting Owl to capture the room from all angles.
Meet the Owl Labs Connected Tech Ecosystem
Learn about how Owl Labs devices seamlessly communicate to create a cohesive ecosystem that supports meeting equity by making sure everyone can be seen and heard.
The Meeting Owl Pro Using Microsoft Teams
Learn how to start a Microsoft Teams meeting using the Meeting Owl Pro.
Featured Insight
How Andela Uses the Meeting Owl Pro to Keep Globally Distributed Software Engineers Connected
Pre-Meeting Owl, Andela's conference rooms included a regular front facing camera, for 10-20 people and a microphone. A newly-hired remote employee became frustrated at this setup, as she couldn't see her colleagues' faces — only the back of their heads. It was challenging for her to feel included, as she struggled to hear or be heard in group meetings.