About Extron
Every day, millions of people around the world are having their experiences enhanced by Extron products. Their advanced technologies create better looking images, higher quality sound, and systems that are easier to control and work more reliably.

Featured Products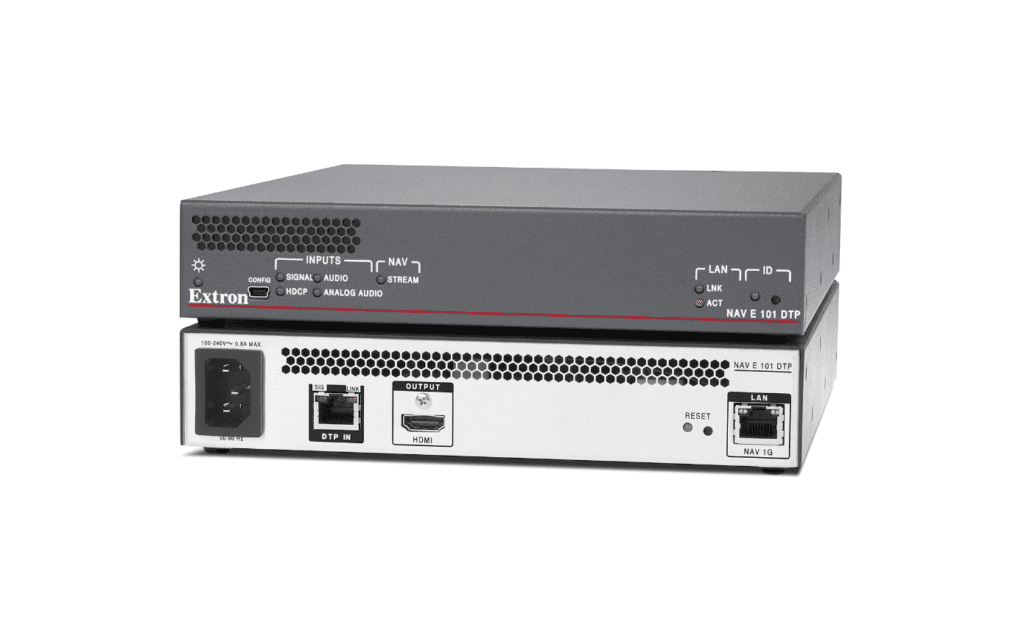 NAV E 101 DTP
Encoder with DTP Input
The NAV E 101 DTP is the industry's first encoder to bridge DTP Systems with NAV Pro AV over IP. It streams ultra-low latency, high-quality content over standard Gigabit Ethernet networks. Experience groundbreaking performance with high quality video at resolutions up to 4K @ 60 Hz.
Contact Us to Buy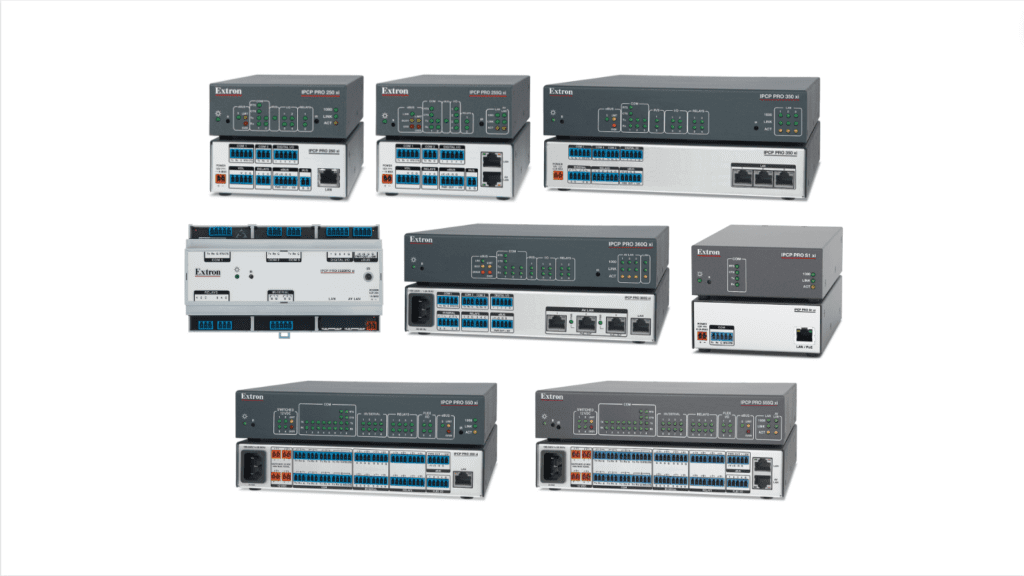 IPCP Pro xi Series
Control Processors
Extron IPCP Pro xi Series high performance control processors deliver ultra-fast, dependable and secure performance and are compatible with multiple TouchLink Pro touchpanels and Network Button Panels. Several models are equipped with a secure, dedicated AV LAN port that safeguards the control processors.
TeamWork Collaboration Systems
Custom or Pre-configured Systems for Wired or Wireless Users
Extron TeamWork Systems are complete collaboration systems for multiple wired or wireless sources and designed for ease of installation with virtually any furniture system. TeamWork Systems are ideal for corporate and education applications that adapt to evolving collaboration needs.
Contact Us to Buy
How Extron Enhances Communication and Collaboration
Changes in how we work, teach, and heal are here to stay. Learn insights on how to implement the most effective tools and approaches to ensure optimal communication and collaboration, while being mindful of doing so in the most efficient and equitable fashion.
Meet the IPCP Pro xi Series
Extron IPCP Pro xi Series high performance control processors are designed to keep pace with the increasing size and complexity of today's AV control systems.