About Aurora
Aurora's history of innovation – from the introduction of the industry's first non-proprietary web-standards-based IP control systems and touch panels, to today's advanced HDBaseT™ and 1G & 10G IP video distribution solutions – has made them into a dominant force in the AV industry.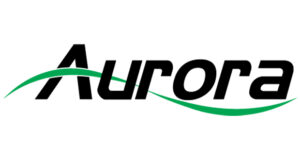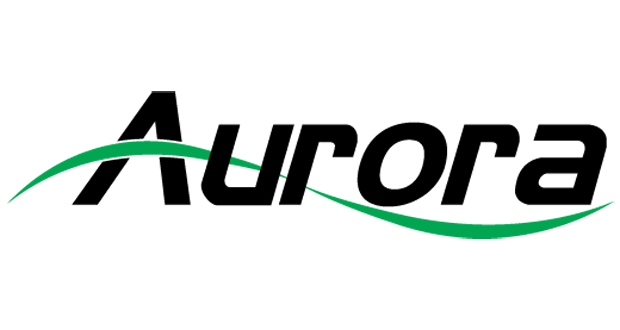 AV over IP
AVSO customers depend on AV over IP solutions to run their businesses and deliver renderings with near-zero frame latency and high resolution video.
Network Switchers
These switches combine the configurability of a matrix switcher with the power and scalability of Ethernet to support hundreds of AV over IP endpoints.
Audio Solutions
Aurora builds high end audio solutions for AVSO customers including speakers, amplifiers, control consoles, and aggregators.
Control Solutions
Aurora control systems are web-based control systems. Custom programming and GUIs created with our free ReAX™ Core Studio software get loaded into the built-in web server, allowing virtually any device with a web browser to display the GUI and control the system.
Featured Products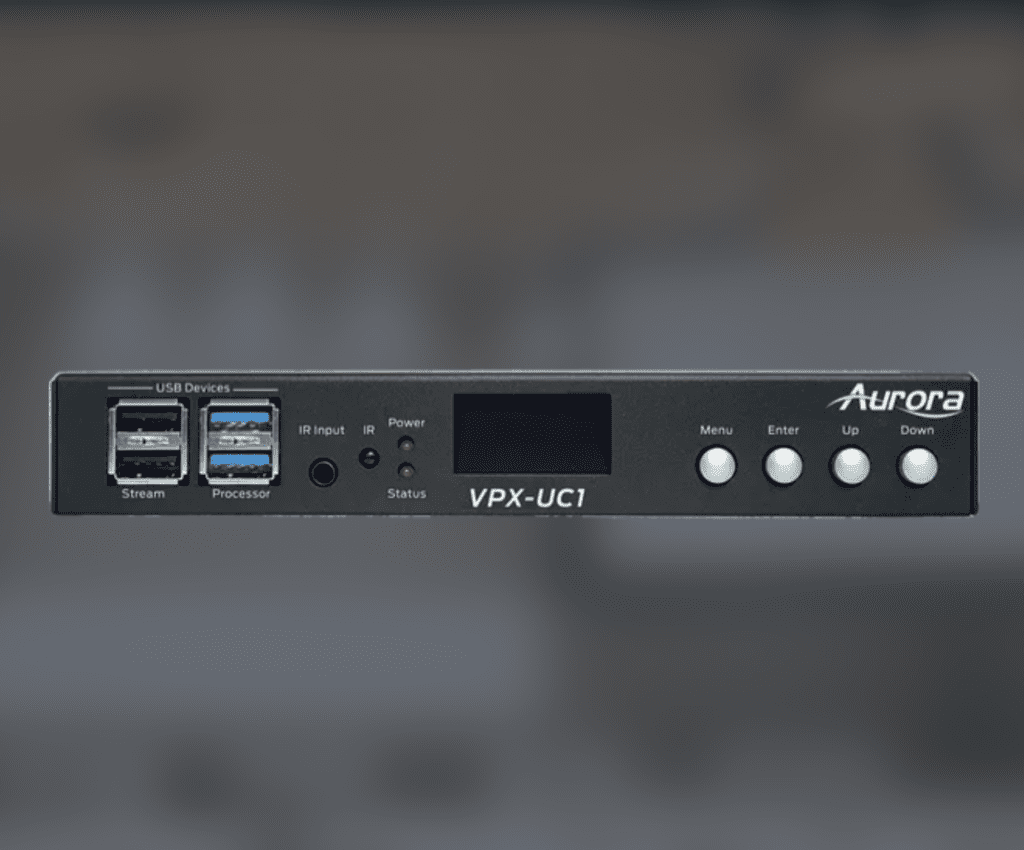 VPX-UC1 Ultra
AV over IP
The VPX-UC1 Ultra provides the most advanced 1G IP Streaming Unified Communications solutions on the market utilizing Aurora's new Mimix™ CODEC technology. Mimix™ compression allows for near perfect reproduction of video and graphic images at resolutions up to 4K60 4:4:4 over 1G networks. It has zero frame (1.78ms) latency and seamless switching for fast lag free content. The combined 8 Core 12 Android Processor allows any Android application to be run and combined with the streaming content as a source. Perfect for UC and Digital Signage applications, the VPX-UC1 Ultra sets a new standard in price and performance.
Contact Us to Buy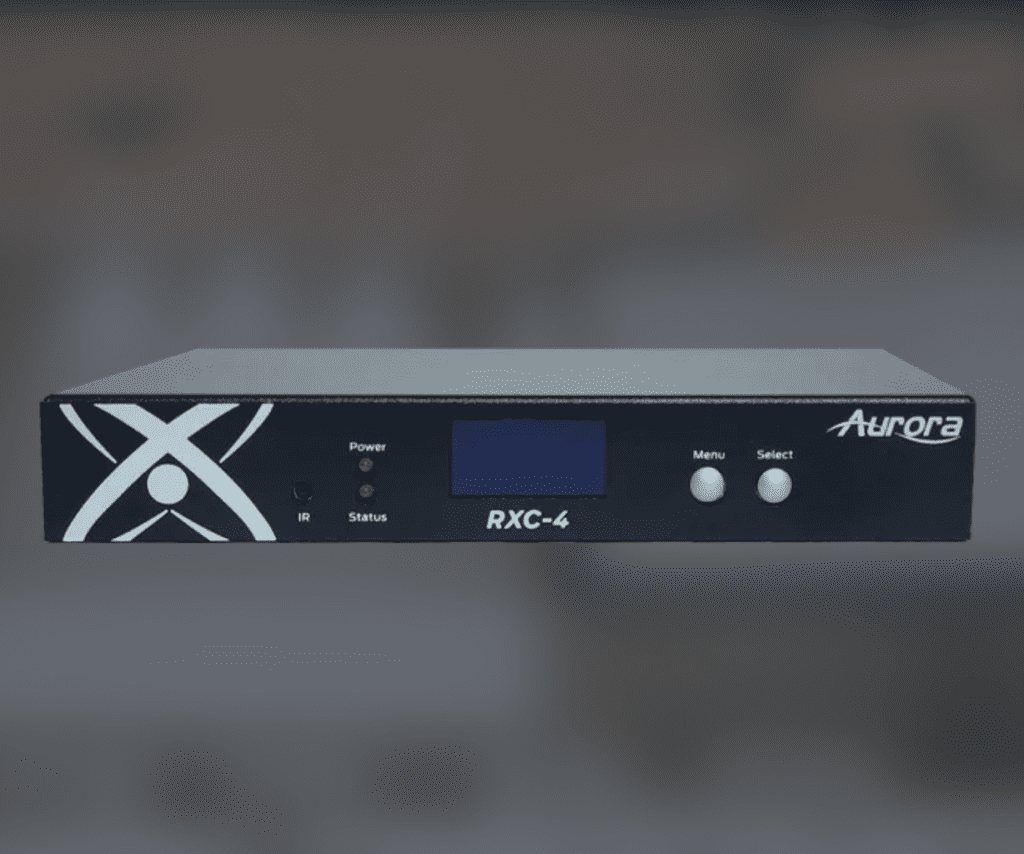 DTX-AMP25-M
Amplifier
The DTX-AMP25-M is a 25-Watt PoE+ Dante amplifier allowing audio distribution of small to very large scale. The small form factor and light weight allows it to be mounted just about anywhere. The 4/8 Ohm out can drive 2 speakers in parallel saving cost. It also features an OLED for IP Address and other status information for better setup and serviceability.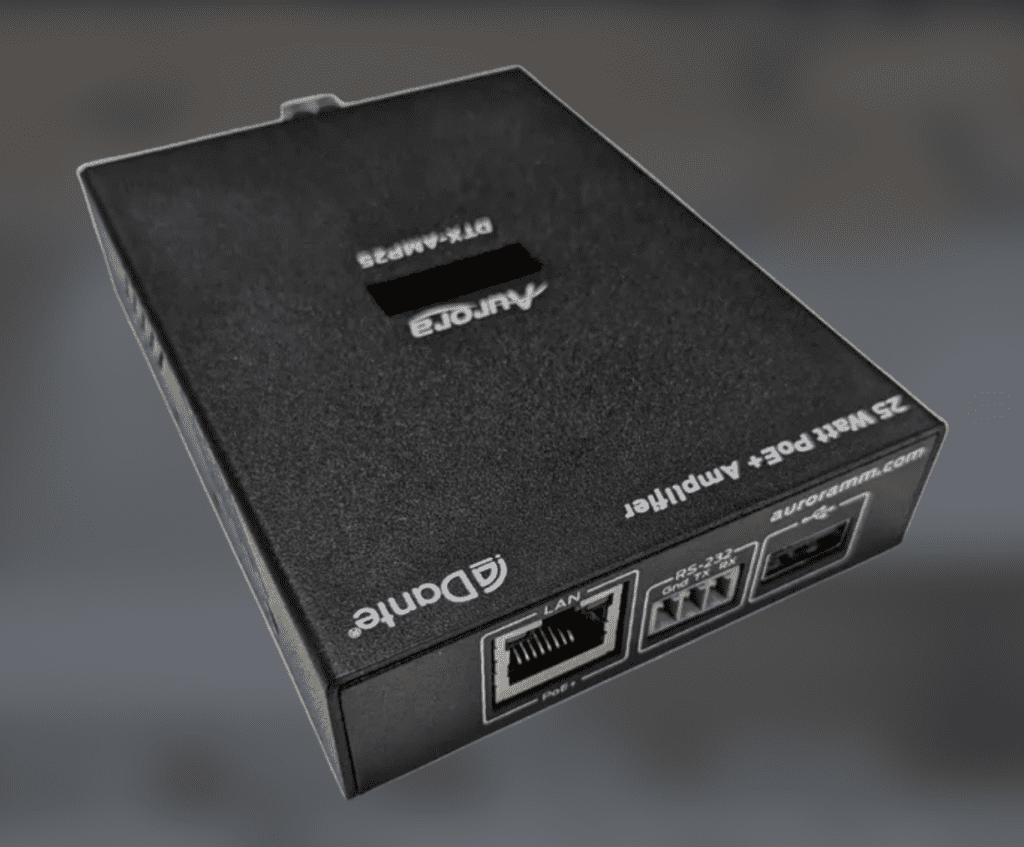 RXC-4-G2
Control Solution
The RXC-4 is a standalone control system built on the ReAX™ operating system. This Linux based OS has been engineered from the ground up to provide a robust and flexible control system platform, based on Aurora's years of experience in the control industry.
Contact Us to Buy